A key player in the reimbursement of coupons in Canada, Redemco is the intermediary between the manufacturer wishing to offer a rebate coupon to its consumers and the entity wishing to be reimbursed.
Redemco's extensive experience in promotions and rebate coupons has enabled us to develop efficient and appropriate techniques and practices to process all types of coupons issued to consumers. The most popular being:
Internet/electronic/digital coupons
Mail-in rebate coupons
Insertion coupons
Smart coupons (comprising a unique personalized code with traceability system)
Neck tag and on-pack coupons
Rebates on the combined purchase of several products
Printing and mailing service for personalized coupons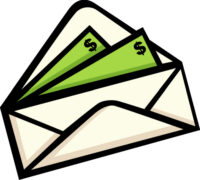 Over the years, Redemco has acquired solid expertise in the management and control of all types of rebate programs.
At Redemco, we combine experience, know-how, reliability, flexibility, accountability, and innovation to provide quality service at all times and adapt to the growing needs of our customers.
We care about the success of our customers and we work towards it.
Trust Redemco and do not hesitate to contact us for more information on our services!
This service is offered in the following sectors:
Other complementary services