By choosing Redemco for your internet coupon issuance solutions, you benefit from our exceptional personalized coupon management process integrating a traceability system.
We have developed a system for generating coupons by web service, integrating management of unique and personalized bar codes.
Any Redemco internet coupon is thus decrypted by our system on receipt, allowing us to offer you more complete reports on the transactions of each of the consumers who will print your coupons online via our services.
It is an effective tool for tracking your promotions, as well as for better fraud management.
We will provide you with secure access to all your data and indicators, in order to assess your promotions along the way. You will also find demographic information about your Internet users.
Our solutions are very flexible and tailor-made. You have access to a variety of comprehensive services combining web form, personalized coupons, automated email sending or by mail, whether from an existing list or from data collected via the web. For the efficient management of your online rebate coupons, we can connect to already existing elements and components, such as forms, web service, database or a consumer list, whether they are managed by you or a third party.
Online coupon management offers great flexibility:
Ability to modify or withdraw the offer at any time.
Control of quantities emitted
Facilitates distribution and no inventory to manage
Eco-responsible: less waste of paper
Optimal targeting
Reduction in issuance / distribution costs
Cost inversely proportional to the volume of coupons issued.
High ROI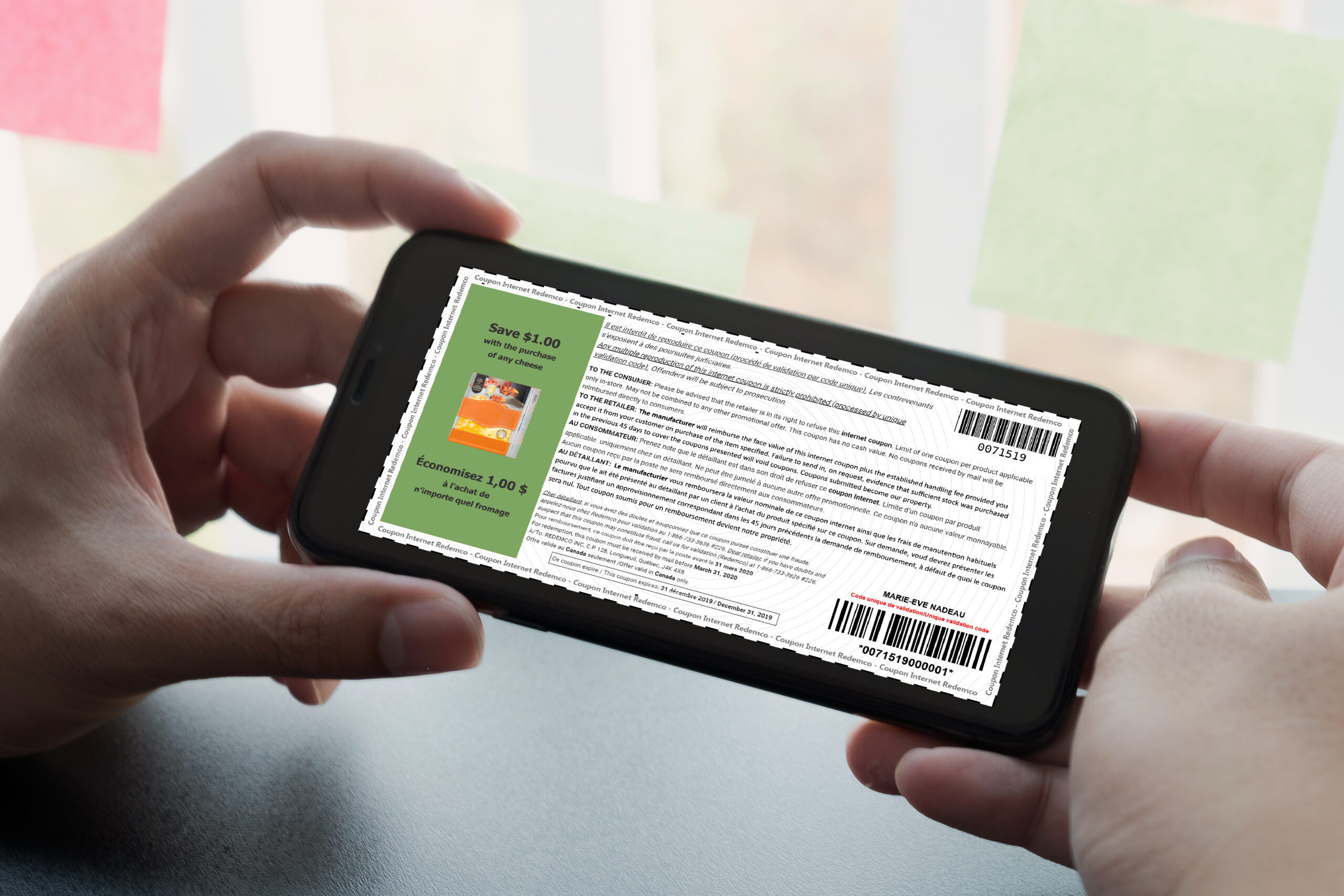 Whether it is for a Facebook couponing campaign, via your website, for a contest or a web banner campaign, entrust the management to Redemco.
Contact us for a free analysis and quote for your next campaign!
Need more information about our services?
This service is offered in the following sectors:
Other complementary services